Business English Preparation Program
The Business English Preparation program is designed to prepare you for studying at university level in English. 
Program Duration
One Year (for students with 5.0 IELTS)*
Half Year (for students with 5.5 IELTS)*
*Once the student passes the IELTS with 6.0 (Bachelor) or 6.5 (Master), they can enter their respective program at the next intake.
Program Start Dates
2 December 2019

10 February 2020

30 March 2020

18 May 2020

7 September 2020 

26 October 2020
Students who do not meet the English entry requirement of 6.0 IELTs (or equivalent) for the Bachelor program and 6.5 IELTS (or equivalent) for the Master programs are eligible for the Business & English Preparation Program. A successful completion guarantees progression into our academic programs.
This supplementary program is designed to introduce you to the world of studying at university level in English. Focused on international applicants, the successful completion of this program guarantees your placement into our Bachelor or Master programs and gives you the opportunity to get acquainted with student life in the beautiful city of Munich.
Students who do not have a minimum Academic IELTS score of 6.0 (Bachelor) or 6.5 (Master) but fulfill all other requirements for the Bachelor and Master programs can participate in this program. All students must have a minimum of Academic IELTS 5.0 (or equivalent) to enter into this mandatory preparation program. Please check our entry requirements for details.
Ready to apply for entry to New European College? Here are the materials you will need to provide when submitting your online application:
Letter of motivation
Curriculum Vitae
Academic IELTS (Minimum 5.0 or equivalent)
Academic Transcripts & Certificates
Color Copy of Passport
Color Passport Photo
Color Copy of Passport Information Page
MBM Applicants: Academic Reference Letter
MBA Applicants: Two Reference Letters (Academic & Employer or 2 from Employer)
Diagnostic interview: An interview conducted on campus or via Skype by the NEC admissions team to determine the intention, motivation and aptitude or the applicant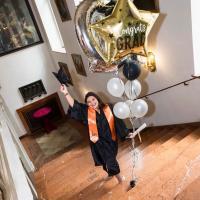 Application Deadlines: International students who do not live in the European Union (EU) must apply 6-8 weeks before the entry date of choice. Students living in the EU must apply 2-4 weeks before the entry date of choice. In case the student does not apply before the deadline, their application will be automatically changed into an application for enrolment to the next block, unless they desire otherwise. In individual cases, an application can be expedited.
Please feel free to contact us via the form below with any questions you have! Our admissions team is very happy to provide you with a free consultation to help you find your perfect program.
Contact Our Admissions Team
We look forward to hearing from you!