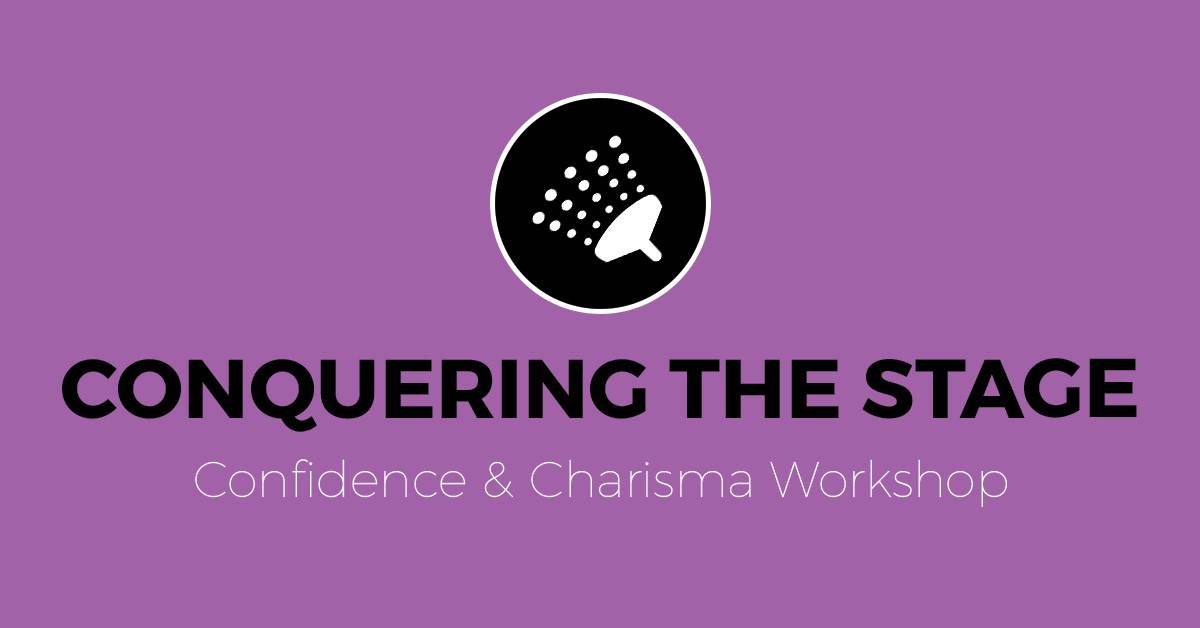 –> Have you ever wondered why some people are more confident than others?
–> Do you feel shy to speak up in a group even when you have a brilliant idea?
–> Are you tired of loud-mouthed people getting better grades just because they are fearless on stage?
…then this workshop is for you! With games and a lot of fun, you will learn how to be more convincing, more charismatic, and more effective in front of an audience.
Conquering The Stage
Confidence & Charisma Workshop
with NEC Lecturer Ineke Vermeulen
Professional Development for NEC Students
Two Dates Available:
•Saturday, 22 June (
13:00-17:00)

•
Saturday, 29 June (13:00-17:00)
Course Overview
ABOUT
This workshop provides participants with a safe environment where they will learn – through game-like activities – how to feel comfortable in front of an audience, how to make their ideas stick, and how to use their voice and body language to convince their listeners.
WHEN 
Participants have the option to take the course on two different Saturdays:
Saturday 22 June from 13:00 – 17:00
OR
Saturday, 29 June from 13:00 – 17:00
SIZE
This course is limited to 12 participants per day.
Be sure to reserve your spot without delay via the form below.
PRICE
€33 per participant
Less than 2 Maß and a 1/2 Hendl at the Oktoberfest
(and this workshop will be at least as much fun as an afternoon at the Wiesn…without the headache)
Course Objectives
In many of your classes, it most likely feels that you get graded partially or completely on a presentation you need to deliver, yet there is no course or seminar that teaches you how to deliver a presentation. There are three key aspects to the delivery of an A+ presentation: your content (message, arguments, structure…), your delivery (voice, body language, contact with the audience…), and the media you use (props, PowerPoint, Prezi, video…).
In this workshop, you will work together with Ms. Ineke Vermeulen to overcome shyness on stage, get to know your own strengths and weaknesses, and to understand all the different tools you can use to deliver a pitch-perfect presentation. It would be a waste of your valuable hard work and research if your delivery didn't allow you to convince your audience.
Many things in life – like charisma and self-confidence – are learned behavior that no one is born with. If you want to improve your charisma (and your success in life AND on the dancefloor), this series of workshops is what you need.
Get better grades just by learning how to conquer the stage!
About the Instructor
Ineke Vermeulen, NEC Lecturer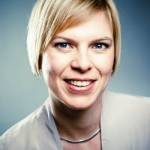 Ineke Vermeulen from Belgium, based in Munich, has been working first as a developer, portfolio manager and currently as a marketing manager and public speaking coach for over a decade for Siemens IT Solutions and Services, now Atos, a global IT powerhouse with roots in Europe. Since 2013 she has dedicated herself to inspiring and motivating students to improve their chances in the market in the areas of marketing, intercultural communication and organizational behavior. Her specialty is energizing people to perform at their best, whether it is team members on a complex project or students preparing for a successful life.
SIGN UP
Thank you for using the following form to confirm your attendance!