UPCOMING EVENTS
At school and thinking about university? A current student willing to join upcoming events? Alumnus willing to participate in the guest lecture visits? Join us for the upcoming celebrations and open house events! We welcome you at our campus in Munich, Germany.
For prospective students willing to attend currently running lectures, meet enrolled students or have meetings with the Admissions and Academic advisors, simply contact us at info@new-european-college.com
Feb
26
Wed
2020
AGBC Monthly Meeting: Transatlantic Business Development with David Gates

@ Munich Marriott Hotel
Feb 26 @ 18:30 – 22:00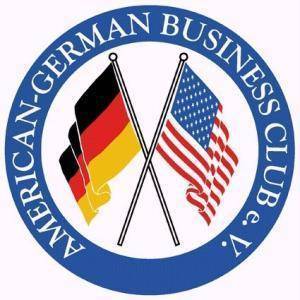 German companies seeking to expand beyond local markets have a number of options available to them.  The United States, as a large consumer of goods and services, is an obvious choice, but not one without risks.  Understanding and planning for the different market dynamics, regulations, and competitors in the U.S. is critical for a successful market entry.
David Gates, President of Gates and Company, will provide an overview of market opportunities and trends in the United States and cover topics related to market entry, such as goal setting, planning, market entry methods, availability of capital, acquisition options, and German business leaders' outlook for investment opportunities in the U.S.
David Gates spent eight years in a variety of business units within DuPont.  Mr. Gates later raised capital and acquired, grew, and sold an early-stage software technology company.  He was then Executive Vice President at a middle market electronics technology firm.  Mr. Gates founded Gates and Company, an investment banking and management consulting firm, in 1999.  Gates and Company is headquartered near Philadelphia and has a "virtual office" in Munich.  He has been a member of the AGBC Munich Community since 2012.
Mr. Gates earned a BS in Electrical Engineering and a BS in Computer Science from the University of Tulsa, an MS in Electrical Engineering from Drexel University, and an MBA from The Wharton School.  He spent a portion of his undergraduate studies at the University of Salzburg, Austria and worked at a co-op program with Contraves AG (now Rheinmetall Defence AG) in Zurich, Switzerland.
---
AGBC Munich provides a well-rounded business networking platform with strong contacts to the Munich area American, German, and international business communities.
AGBC meets on the last Wednesday of every month (excluding July, August, and December).
Our monthly meetings are held in English and feature guest speakers who address current business, technology, and cultural topics, e.g., disruptive innovation, corporate social responsibility, business negotiations, entrepreneurism, big data, digitalization/artificial intelligence trends, etc.
Details and Registration can be found at: https://agbc-munich.com/
Mar
3
Tue
2020
German Dutch Business Forum at NEC: Choices for Transformation & Growth

@ New European College
Mar 3 @ 19:00 – 21:00
New European College is excited to host the German Dutch Business Forum Monthly Meeting on our campus! NEC students and members of the German Dutch Business Forum – Deutsch-Niederländischen Geschäftsforums e.V. (DNG)– are warmly invited to join us on Tuesday, 3 March 2020 for "Choices for Transformation & Growth" with guest speaker Dan Norenberg.
Please confirm your attendance and learn more about the event here.