Master of Business Management (MBM)
The Master of Business Management is the academic path into the business world and the academic world. The program focuses on the scientific side and the application thereof in Business Administration, Entrepreneurship, Marketing, and Management.
Degree Awarded
Master of Business Management (90 ECTS)   
Program Duration
3 Semesters (1.5 Years)
Program Start Dates
2 December 2019

10 February 2020

30 March 2020

18 May 2020

7 September 2020 

26 October 2020
The Master of Business Management is a 3 semester program designed to build upon your existing undergraduate studies enabling you to pursue a broader range of careers in business. Consisting of courses in finance, international marketing, management accounting, operations, ethics, organizational behavior and human resources, the program prepares you to excel in an ever evolving and international workplace.
All courses are taught in English, with a range of teaching methodologies which are reminiscent of undergraduate teaching such as presentations and group projects coupled with real world examples and case studies. The program provides a scope for greater specialization, with a precise academic and theoretical framework designed to help you become an expert in international management.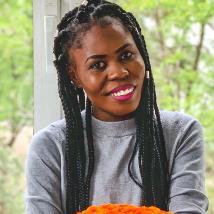 Studying at NEC has been much more than just an academic experience. Lecturers are very helpful and willing to support students and the small class size encourages a high level of participation, feedback and personal development. Studying here is indeed priceless!"
Erepade Isiayei (MA '20, Nigeria)
Entrepreneurship & Innovation
Digital Marketing & Communication
Stay Tuned!
New Specialization Coming Fall 2020:
Human Resource Management
Contact us to learn more!
The school year at New European College is divided into two terms – Winter Term and Summer Term, and six main blocks which last six weeks each. Each six-week block consists of two lesson weeks, followed by a project week, then two more lesson weeks, followed with an exam week, to complete the module.
Project Weeks are a key components of the Master program. Language courses are offered at the start of each term for the full three blocks. During Project Week, students have the opportunity to work in teams on a practical case or simulation with the goal to present a final 'pitch' and evaluate their experience at the end of the week.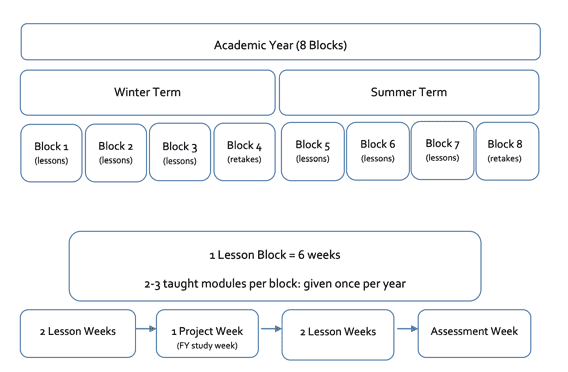 Bachelor degree or equivalent in a business related field
​Applicants are requested to provide an academic reference from their previous education institute;
It is necessary to have obtained a Bachelor degree from within the field of business. In their bachelor's degree applicants must have completed an academic piece of work (final project or dissertation) that demonstrates a degree of academic writing and research experience.
Students who have not completed a previous degree in the field of business but fulfill all other requirements can participate in a mandatory Pre-Master program.
English Language Requirements
Academic IELTS 6.5 or equivalent. Click here for an overview of the equivalent scores. The TOEFL Code of Wittenborg is 4889.
If the student's Academic IELTS score is not sufficient, they can receive a conditional acceptance to the Master programs and must participate in a Business English Preparation Program. Once the student passes the Academic IELTS with 6.5 they can enter their respective program at the next intake.
No professional experience is required for this program
Ready to apply for entry to New European College? Here are the materials you will need to provide when submitting your online application:
Letter of Motivation (800 words)
Curriculum Vitae
Academic IELTS (Minimum 6.5 or equivalent)
Academic Transcripts & Certificates (Secondary and Higher Education)
2 Reference Letters: 2 Academic OR 1 Academic and 1 Employer
Color Copy of Passport including Information & Photo Pages
Color Passport photograph (not older than 6 months)
Diagnostic interview: An interview conducted on campus or via Skype by the NEC admissions team to determine the intention, motivation and aptitude or the applicant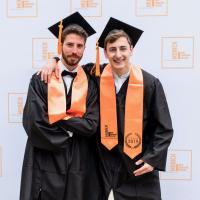 Application Deadlines: International students who do not live in the European Union (EU) must apply 6-8 weeks before the entry date of choice. Students living in the EU must apply 2-4 weeks before the entry date of choice. In case the student does not apply before the deadline, their application will be automatically changed into an application for enrolment to the next block, unless they desire otherwise. In individual cases, an application can be expedited.
Please feel free to contact us via the form below with any questions you have! Our admissions team is very happy to provide you with a free consultation to help you find your perfect program.
Contact Our Admissions Team
We look forward to hearing from you!